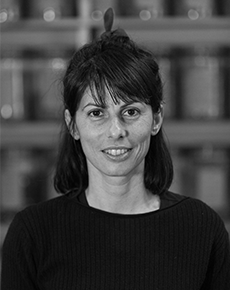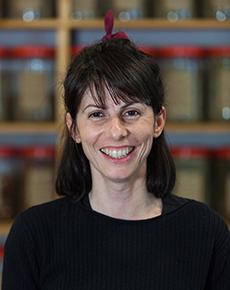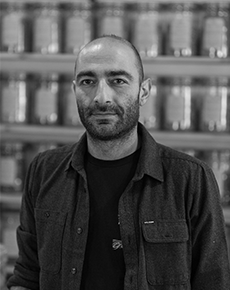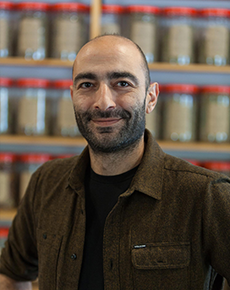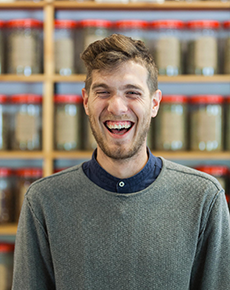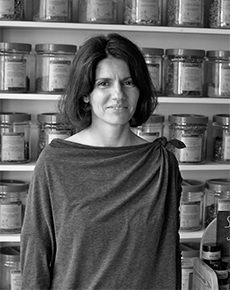 Myrto Deligianni
Bsc Biology, Msc Medicinal Plants.
Manufacturer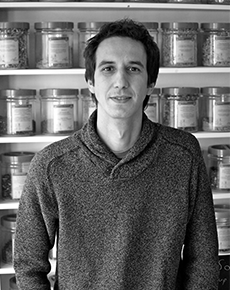 Vagelis Tzoufkas
Bsc Mathematics, Bee keeper.
Sales manager
Our story
We opened our first retail store in November 2011 on the main road of Portaria village on Mount Pelion. One and a half years later we then opened our certified laboratory in Archanes village in Crete, where you can find our herbal dispensary on the ground floor with our natural skincare laboratory on the first floor.
Our philosophy
At Myrro we believe that tuning in to nature and its therapeutic potential supports both our physical and mental health.
What we do
Our business is focused on the collection, disposal and processing of herbs for manufacturing cosmetic and therapeutic products. We are engaged in a continuous process of development.
Our aim is to create high quality products at a reasonable price that meet modern human needs. Our products are for people who want to know exactly what's in the products they are using, where the ingredients are from and how the products were made.
What we offer
Natural skincare products: Face care, Body care, Hair care, Baby care, Sun care products as well as products based on herbal therapy.

All of our products are produced according to European laws and are licensed by the Greek FDA (EOF). All of our facilities conform to the Good Manufacturing Practices (GMP) guidelines. In our products we choose to use:

- Raw materials of plant origin, mainly organic

- Pure essential oils & cold pressed base oils

- Bee products from our own bee hives (propolis, wax, honey)

- Antioxidant herbal extracts instead of water

- Environmentally friendly packaging from recyclable or biodegradable materials (glass, aluminium, sugarcane with the aim to eliminate the use of plastic)

- To produce in small batches so every product arrives fresh from our hands to yours

- All production & standardization processes are completed by hand in order to keep every product unique and provide attention to detail.

Herbs and Medicinal Plants: We use mainly organic, wild or wildcrafted plants. In the "Herbs" category you will find the most popular Greek Herbs and in the "Medicinal herbs" category you will find herbs from ll around the world that we mainly use for our herbal medicine blends.
Herbal blends based on traditional herbal medicine recipes, focused on promoting health on a physical level, always in combination with a proper diet, way of living and thinking. They can be used either as the main means of therapy or complementing other therapeutic methods.
Aromatic tea and herbal, fruity or spice blends with fresh raw materials (from the current year's crop). Some blends contain natural aromas while others don't. They are successfully blended to offer maximum taste  and quality. We offer a variety of tea and herbs from all over the world that we renew each and every year.
Spices. We have a vast variety of spices from all over the world, offered on their own or combined in our custom-made tasty mixtures. Strong flavors, rich colors, delicate aromas rich in nutrients and taste.
Nutrition. This category is quite diverse. We offer you

a vast variety of forest mushrooms
honey from local producers that follow bee and nature friendly practices
herbal tinctures from our pharmaceutical herbs either mixed or in single form
superfoods that are organic and dried either osmotically or with processes that help maximize their flavors and nutrients.

Tea accessories whether you follow a traditional ritual of preparation or simply enjoy your favorite beverage.
We are looking forward to meet you either from close or online.
Myrro Skincare Laboratory